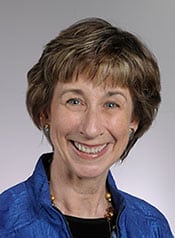 Welcome! I am Dr. Kathy and it is my privilege to serve you and your dental needs! I have been blessed to work with wonderful patients here in Pinellas County for 36 years. They are like family to me! I am grateful for the dedicated, kind and caring experts that work with me to provide you the best services dentistry has to offer.
In November 2018 I was fortunate to merge my practice with another caring and compassionate dentist, Dr. Maher Rashid at Dolphin Dental Group. Just so happens it wasn't a very hard move as his office is directly next door to our prior location. You will be able to find me working on a part time basis there as I transition towards retirement. I am very excited about being a member of the Dolphin Dental Team. It is a state of the art PRIVATE practice with an experienced and caring team ready and willing to do whatever it takes to make your dental care comfortable and convenient. I transitioned into complete retirement in the Summer of 2019. Through my time working with Dr. Rashid and the Dolphin Dental team I found that my patients were in great hands. I continue to trust them to take of me and my family as well.
A little bit about me:
I am a graduate of Xavier University (BS in Natural Science) and received a Doctor of Dental Surgery (DDS) from Ohio State University . I have been living in Pinellas County since 1980 and have 2 sons and one daughter. They have grown into outstanding and inspiring young adults who are now pursuing their dreams. I am so proud of each one! I also have been blessed with an amazing husband, Craig, three terrific stepchildren and their husbands and grandkids! God is good!
Dr. Rashid is a native Floridian and an honors graduate of the University of Florida for both undergraduate and dental degrees. I chose him to team up with because our philosophies of putting patients first and providing excellent dentistry are well aligned. He is very experienced in all aspects of dentistry and prides himself on staying current with technology and continuing education. I trust him completely to take care of your dental needs.
Feel free to stop by the office and take a tour or get to know the team and the office. I am sure you will find it a fantastic place for dental care.
Comments are closed.