Let us handle all of your dental needs
The experience and expertise to create the smile of your dreams.
As a practice, Dolphin Dental Group offers a wide variety of dental services for more complete care, all under one roof. We offer many ways to improve your oral health and enhance your smile. We can help you: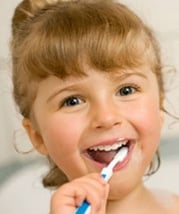 Enjoy the foods you love with crowns & bridges – A crown or bridge may be the best solution to replace or support one or more missing or seriously damaged teeth. With new materials and techniques, the procedure is simpler and the results more esthetically pleasing than ever before. With our advanced technology we can complete many of these procedures in a single visit.
Replace missing teeth or stabilize removable dentures with dental implants. Surgery is performed in our office by our restorative dentists for most cases. This allows us to control all steps in the process to get the best possible final result.
Get a better smile with porcelain veneers & bonding – These dental "face lifts" can fill spaces between teeth, mend chipped teeth, reshape crooked teeth or hide unsightly stains and discolorations. The procedure is very gentle and creates a natural look.
Smile more confidently with customized whitening – Regardless of how your teeth lost their brightness, you can whiten your smile quickly and easily with in-office teeth whitening. Or you can try our at-home whitening system that is safe, easy-to-use and long-lasting.
Save time with single-visit root canals – Using advanced dental equipment and treatment so gentle people often fall asleep during the procedure, you'll receive a level of care that usually only endodontists can provide. That means about 95% of the time root canal therapy can take place in a single visit.
Restoring your long-lost smile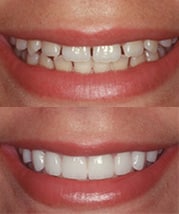 Typically, 20-30 years after placement, dental work begins to break down due to age If you thought you'd never smile with confidence again, Dolphin Dental Group can help. We have discovered that many people suffer silently through a "mid-life dental crisis." We understand your concerns and realize that accurate and easy to understand information is what you need to make the right decision about your dental health. Our doctors take the time necessary to evaluate your oral health and discuss all treatment options available to you.
Fortunately, we can replace failing dental work with more comfortable, longer-lasting materials. Dental Implants are one way we can create a natural-looking, natural-feeling smile that lets you enjoy the foods you love without the daily hassle of cleaning dentures. Teeth restored with implants don't slip when you eat or talk. Implants can be placed individually to support a single crown or several can be used to support full mouth reconstruction.
Comments are closed.